Just got word that
https://twitter.com has banned Mastodon's account. Because it linked to the Elonjet page. It frustrates me that Twitter is going downhill. But the frustration has already started before. Was so much right thought blubbered out into the world. Since 2019, it became more and more fakenews and hate. One of the reasons why I have now also created a Mastodon account. @[email protected]
Everyone is welcome, there are also fuzz servers 😉 Elon Musk had afterwards also on questions, and/or expressions to the topic announced with the statement that, one should not offend against the TOS in connection with the publication of person-referred addresses, that one may express oneself there further to. Likewise he said, should elonjet bring a time delay into its system, this would be also released. Well one can hold from this incident what one wants. In my opinion, the tracking and posting of a jet, nothing to do with personal address. Question in the round: the other jettracking systems are still running or? 😉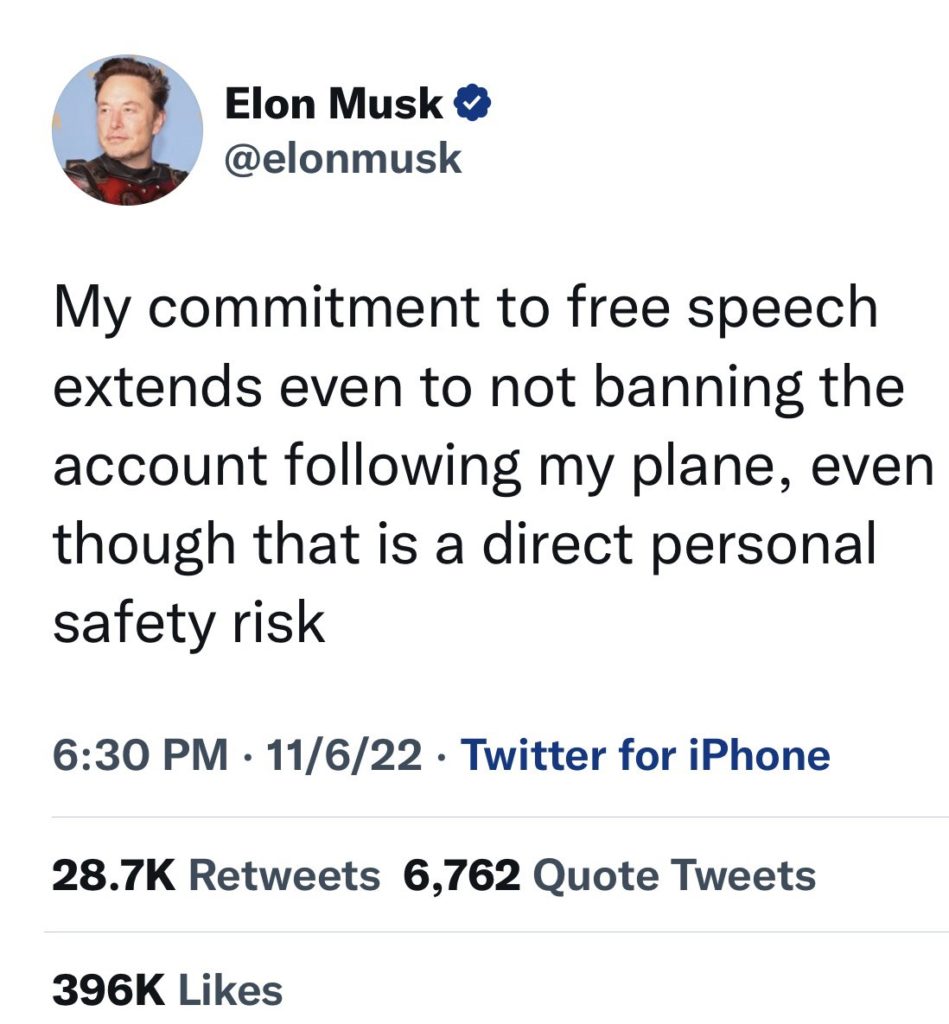 There was a time when I celebrated Elon Musk. As a person who invests a lot of money in technology that helps save the climate. But the more I deal with him, the deeper the abysses that reveal themselves.
Now for the happy news:
Happy 4th advent! 🙂

Source:
https://www.theverge.com/2022/12/15/23511894/twitter-suspends-mastodon-tweeted-about-elons-jet-elonjet